This post was started before the election and finished after.  NaNoWriMo (which was a success) tends to do that, but enjoy!
When Arrested Development meets the debates, it's perfect:
Aside from one glaring reason why this wouldn't work (you know the scene in Empire where Darth declares he's Luke's father), it's a great way to watch the prequels
The trailer for 'Jackie' staring Natalie Portman looks really good.
Fraggle Rock is coming to Netflix!
Two of my favorite people, Brian Sims and Dylan Marron, sit down to call out political bullshit.  It's wonderful.
The trailer for Fences, probably my second favorite August Wilson play:
Netflix's new show The Crown premiers in November, and looks really good!
The Supreme Court is taking up a landmark transgender rights case (about using the bathroom, because that's how basic we have to be, sadly), this will be interesting to watch!
And speaking of, Secret's new ads have been killing it, and their latest is no exception. Check it out.
Surviving The World takes on politics: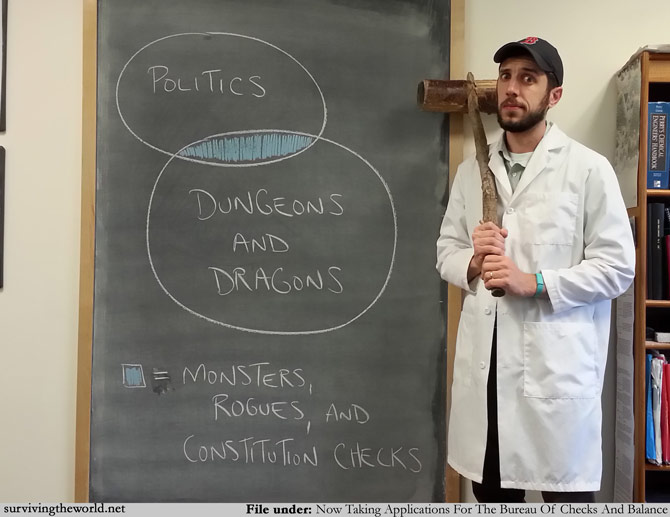 Ben Carson has said that gay marriage will lead to utter chaos and mass killings.  Guess I should get to work on that, sorry for the delay!
A man in the UK has run 401 marathons in 401 days to raise money for anti-bullying charities.  The craziness is that his cool-down is a month of back-to-back half marathons, then another month of 10Ks and then 5Ks.
Hufflepuffs, the very best house, obviously, are finally getting their own play about their time at Hogwarts!
The Texas GOP is trying to take away rights from gay couples, because of course they are.
Pentatonix covers 'Hallelujah:'
Remembering the Radioactive Boy Scout.  A fascinating read!
A cool new app (and really funny video announcing it) from Google to scan in all of our old, printed out photos!
An amazing new episode of Billy on the Street that just deteriorates and it's amazing.
A PSA about the best house (along with all the others), Hufflepuff:
 A great Surviving the World from the day before the election.
Quite frankly, it's a really scary time right now, especially for any minority group, and I'm still processing and figuring out how I can help try to protect the rights I have.  The podcast Throwing Shade, right after the election had a great quote, which I transcribed:
Anyone who is marginalized in this world, knows the feeling of having to push through and work hard to feel safe and heard, and it's shitty that it has to keep happening but it does, and then I really do think it's over.  I think this is one of the last death rattles we have to deal with, literally the voice of the angry white man.  I think it's almost over.  I think this might even be the last of it.  And I don't care what I think, I'm doing to do all I can to make it the last of it.  
And I think SNL nailed it with their cold open.  The last line was great, "I'm not giving up, and neither should you:"
I don't agree with everything here (but most of it), but it's a good look into what it feels like right now to be queer in Trump's America.
Matthew Dempsey gives us another perspective on the election.
Leslie Knope (from Parks and Rec) wrote a letter to America about the election!
Eli Lieb wrote a song about the election:
And Surviving the World has some good advice: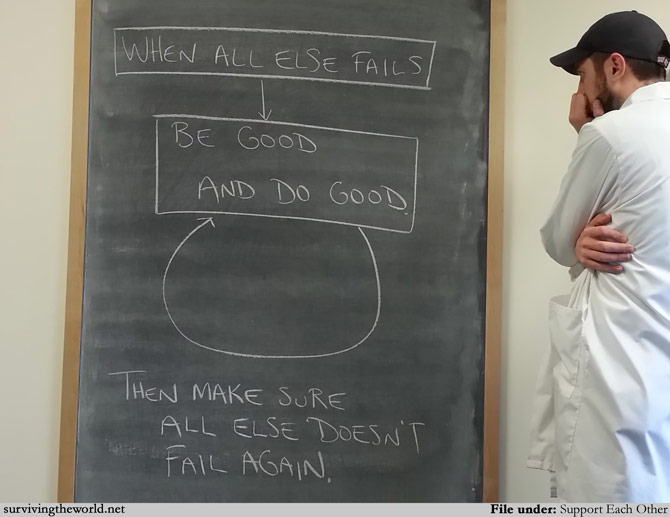 That's it for now, I'll be back soon with more.
Scroll