Alright, let's see what we have today, first up, the first audio of the Zombies, Run! Board Game has been released!
I'm not sure if I posted it before, but the Stonewall Inn is now a national monument!
Easy litmus test for you to use: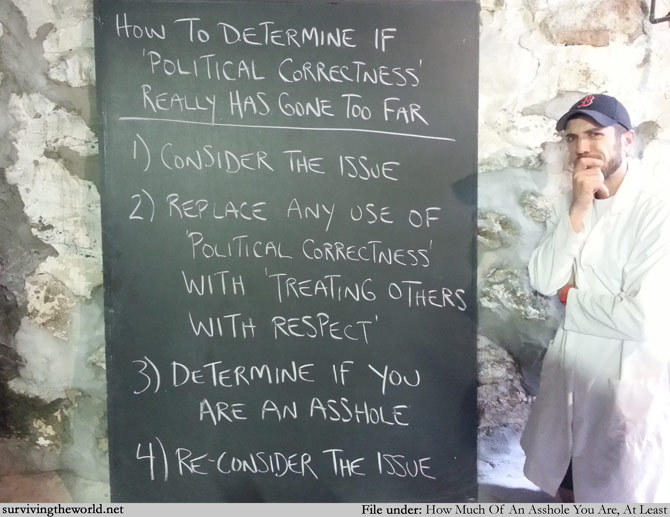 An amazing house built around a tree!
Science proves that bubble baths are the best!
In a surprise (well at least to me, I thought he retired), but welcome move, John Williams will compose the next Indiana Jones and Star Wars movies!
The amazing trailer for The Legend of Zelda: Breath of the Wild:
In case you missed it: the Hamilton performances at The Tony's
Some dumb bigot decided she wouldn't bake a birthday cake for someone, because she is a lesbian.
Tribute video for the Pens 2015-2016 season:
Beer and ice cream float recipes!  Sadly, there aren't enough dairy-free ice cream flavors, but they sound delicious!
I hate the sound of my recorded voice.  Loathe it. Here's the science behind that!
Cool video showing the recording of the Legend of Zelda 25th Anniversary soundtrack:
The pro-life anti-choice case for voting for Clinton.
HBO's "Looking" wrapped up with a movie.  Although I loved how the second season ended (and was heartbroken that it wasn't renewed for a third season), the trailer looks like it's kept to the tone of the show:
This just came up in a game of Cranium, but there is going to be a new run of the "Great Lakes Avengers," which I described as a bunch of Yinzers with crappy Rust Belt powers trying not to get sued by the real Avengers.
Stunning pictures of the auroras on Jupiter.
I"m more and more convinced the Catholic Church is a hate group.  Case in point, they tell gay people that acting on their sexuality and finding love is a sin. And if you ever commit that sin, you can't take communion.  So no chance of love or happiness, but if you do, you can't partake in a sacrament.  Really, they can believe whatever they want and keep whatever rules they want, but we'll still fight them since they have so much power in the world and make the lives of queer people around the world a living hell.
Adam Lambert continues to impress me:
That's it for now, have a great one!
Scroll